Frankie loves her new stand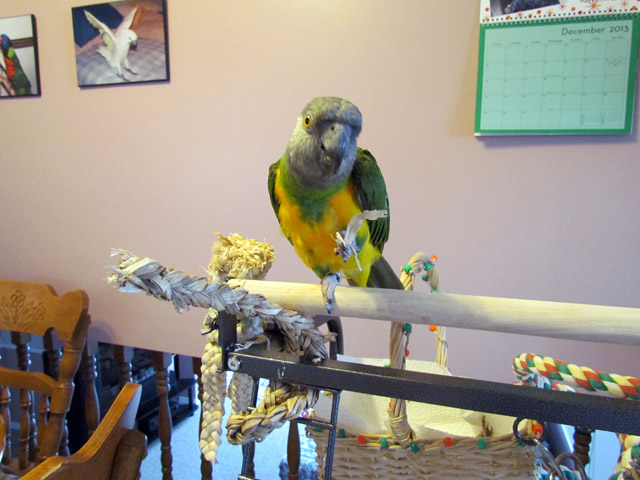 _________________
Carol &
Admin




Posts

: 1328


Join date

: 2011-02-21


Location

: Montreal

Sure looks like she does! Is it a cage-top one?
_________________
Andrea
Once I finish making it Frankie assessable I will post a full picture.  
So far I have reconstructed the top portion so the bowls are up where she is sitting but her small table top stand is still sitting on the bottom.  
It's this one
She was trying to sit on the top bar and kept flipping up side down so I removed it.
I have to add one more boing and maybe more sea grass for her to chew on.
_________________
Carol &
Admin




Posts

: 1328


Join date

: 2011-02-21


Location

: Montreal

Upside down is okay! Btw, she must super-love it because she let you take a picture
_________________
Andrea
I have to sneak up on her with the camera  
_________________
Carol &